Human Resources
At the South Dakota Board of Regents, we're responsible for recruiting the best team to advance student development across our regental institutions. As a strategic partner, our human resources department will deliver high-quality and innovative training and professional development opportunities to help guide education forward for South Dakota.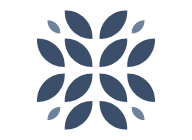 Vision
Human Resources aspires to be a model of excellence and leadership, delivering strategic human resources services and solutions that support the strategic plan of the SD Board of Regents and its individual institutions.
Mission
As a strategic partner with system and institutional leadership, human resources will deliver high-quality, innovative, and efficient human resources programs, solutions, and services. We will promote a culture of excellence that will attract, engage, and retain high-quality employees and positively influence the applicable teaching, research, and service missions of the institutions.
Human Resource Objectives
Implement an HR organizational structure and service delivery model that aligns and integrates resources across the system in order to elevate human resources as a strategic partner.
Define the role of human resources and implement strategies and practices to support the transformation from transactional to strategic.
Establish a 'Centers of Excellence' model for human resources services to improve the employee experience, reduce duplication, and build human resources expertise.
Implement strategies and programs to attract, engage, and retain the best talent to support the system's strategic goals and missions of the individual institutions and to meet the human resources service needs of the system and institutions.
Align talent management processes to ensure that compensation and performance management systems are supporting the goals of the Board and university and are meaningful to the employees and supervisors.
Engage with campus leadership in strategic workforce planning through the development of processes to holistically assess current state and forecast future needs.
Modernize and streamline processes to ensure consistent, efficient, and solution-focused services for current and potential employees through continuous improvement efforts.
Establish common human resources best practices, guidelines, and policies to ensure consistency and reduce risk and liability for the system.
Establish and refine data metrics to inform and influence strategic, data-driven decision-making.
​Develop strong leaders through training and development opportunities to ensure that supervisors and employees are appropriately prepared for their roles.
​Human Resources Institutional Departments